Sometimes people think that fake tsunami photographs are real. If a photograph doesn't come from a reputable source (for example, Pacific Tsunami Warning Center, NOAA, etc.), it may be a hoax. Some of the photos are real photos, but they are not of a tsunami event. Below you may view some examples of fake tsunami photographs.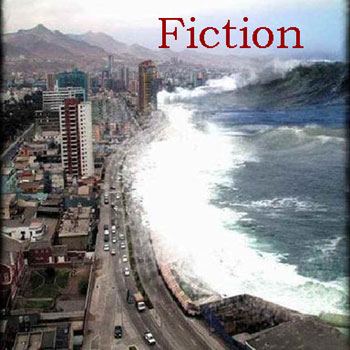 This photograph appears as an obvious hoax, most likely created with a computer imaging program. World renowned tsunami expert, George Curtis, has confirmed that no such event has ever happened. Furthermore, tsunami waves in modern history have not been that high and tsunami waves are unlikely to break as pictured.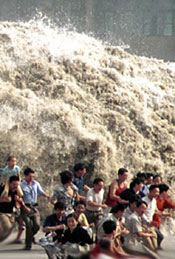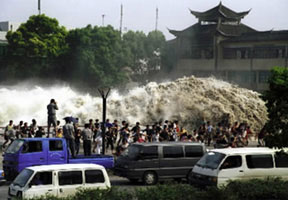 These are actual photos but they are also not of a tsunami. They are believed to be taken of the Qiantang River, in China. The Quiantang River is famous for its spectacular tidal changes at certain times of the year.
To see real tsunami photos, please visit the Archives