Survivor Narratives: 1960
The Story of Hilo Soda Works
The name "Edward Shindo" brings to mind the company "Hilo Soda Works". Edward's father, Katsuichi Shindo, came to Hawai'i as a youth in 1901, marrying a girl from Papaikou. In 1921 they moved to Piopio St., and he started the Hilo Soda Works. Edward comes from a large family of five sisters and six brothers. At one time or another, all of the Shindo family helped at Hilo Soda Works, washing bottles, bottling soda, and delivering soda. Although there were chores to do, Edward enjoyed his childhood on Piopio St. There were lots of fruit trees and the children enjoyed their swimming hole, "gates". Everyone lived in harmony on idyllic Piopio St.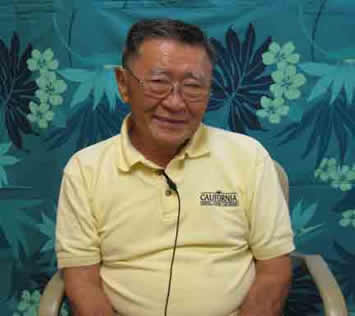 After high school, Edward became an auto mechanic. A year later he returned to work at Hilo Soda Works.
By 1960, Edward was married with a family of his own. He had just returned from taking his son to the beach when a neighbor told him "Hey, there's a tidal wave warning, but most likely going to be another false alarm." Luckily the Shindos did evacuate.
However, between 12 midnight and 12:30 a.m. on the morning of May 23, Edward figured maybe he should go home rather than stay at the evacuation location, since he had to work the next day. On the way, he went down the street and talked with the policeman on duty. They saw the lights go up and down in the water and saw a wave hit the wall and go straight up. As it started coming in, everything seemed to explode. Transformers blew up, sounding like cannons.
The next morning Ed found what was left of his home – one wall and the partition between the living room and dining room. A stack of dishes lodged under the linoleum was salvaged from the wreckage. Not one dish was broken.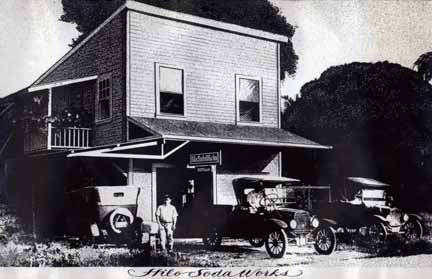 As for Hilo Soda Works, it survived unscathed, but through the Hilo redevelopment Agency, it was moved to Kawili Street in the industrial area. At the same time, Hilo Soda Works received the Pepsi Cola franchise and built it into a seller, outdoing even the Honolulu franchise. Both the Hilo and Honolulu operations were bought out by the mainland company in 1996, thus bringing to an end the Shindo family Hilo Soda Works.