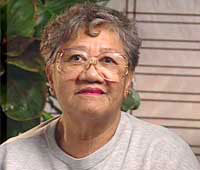 The survivor stories are a precious collection recalling the impacts on families and communities. The Museum would like to acknowledge the tremendous contribution that interviewees have made by telling us their stories. If you have a tsunami story, please contact the Museum.
In providing these stories, the Museum promotes public tsunami education and preserves the social and cultural history of Hawai'i. The Museum also serves as a living memorial to those who lost their lives in past tsunami events.
Since the last major tsunami in Hilo over 60 years ago, Hawai'i has experienced enormous economic growth, with development in potential tsunami inundation areas, while there has been very little tsunami activity. An entire generation has grown up without experiencing a major tsunami, and many residents and visitors have had no experience with tsunami hazards.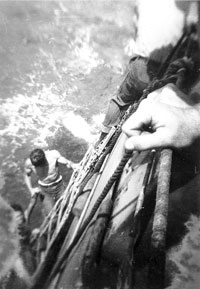 Although tsunamis have had deadly and disastrous consequences, the general public needs to be better informed about tsunami hazards. Tsunamis are a fact of life in Hawai'i, especially in Hilo, which has suffered more damage than any other area of the islands. The devastating 1946 and 1960 tsunamis reshaped the social and economic structure of the Hilo community. The powerful stories of past tsunami survivors document the cultural and socio-economic development of Hawai'i, and most importantly, educate others about the dangers of tsunamis. The Pacific Tsunami Museum shares stories to save lives.
View a sampling of written narratives and video interviews. Many more are presented within the museum exhibits